Benefits of online yoga classes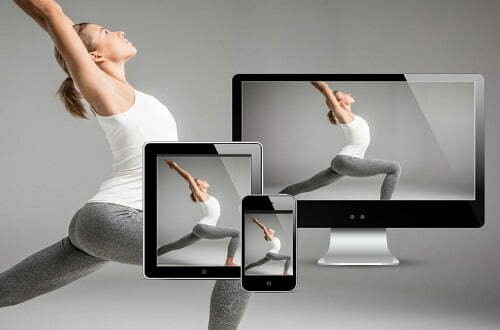 Yoga is a wonderful way to de-stress, increase strength, become more flexible, connect with your body, and improve your overall health. However, it may be a costly and time-consuming endeavor. Yoga classes are usually expensive,
Furthermore, most people find it difficult to attend the class on a regular basis. People have their own reasons We're all busy with school, jobs, family, friends, and other interests. On the other hand, online courses are frequently accessible for much affordable.
How do online yoga classes work?
Online yoga classes work as live streaming classes and on-demand videos.
Live streaming classes
The live streaming classes are held over apps like ZOOM. The teacher will be teaching in a Live-Streaming class. You'll be able to see the instructor, and they'll be able to see you, just like in-studio classes. Live-streaming classes cater to those who seek real-time interaction and a sense of community and connection.
A typical live streaming class looks like as below:
On-demand vidoes
On-Demand classes are classes that have been recorded. They have high-quality audio and video and are available for you to use whenever you choose.
Typical On-demand videos are looks like as below:
The Advantages of Online Yoga
Let's look at the benefits of online yoga.
Cost-effective
Yoga classes are usually expensive, drop-in classes usually cost between $15 to $20, also include costs like transportation, clothing, mats, blocks, and other equipment, you're committing a significant percentage of your income to yoga.
Online courses are frequently accessible for as little as $5 for each class. Purchase a monthly unlimited subscription plan for $8 to $25 and attend five classes per week at a very low price per class. As a result, yoga is far more cost-effective.
Flexibility in Your Schedule
It can be difficult to align your personal schedule to that of the studios. Due to family and professional obligations, you may be unable to attend your favorite classes. This flexibility allows you to plan your day as you see fit, without having to set aside time and money to come to the studio for a lesson.
Accessible to Everyone
Yoga is now available to almost everyone thanks to the availability of online yoga! You're fine to go as long as you have a gadget that can connect to the internet. Furthermore, if the studio experience intimidates you, online yoga might help you overcome that fear.
Being able to practice yoga in the privacy of your own home will allow you to get more comfortable with it.
Practicing yoga online, regardless of distance or difficulty, will help to make yoga more accessible to everyone.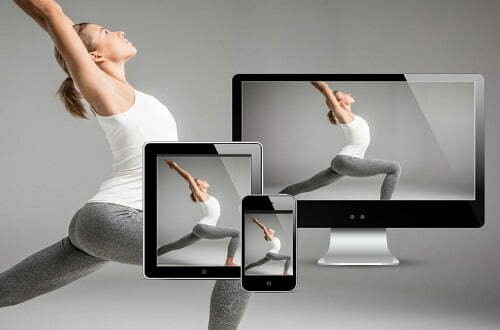 200 Hour Online Yoga Teacher Training
Access Renowned Yoga Teachers
The virtual yoga classes offer the opportunity to practice yoga with well-known yoga teachers from around the world. We acknowledge, however, that not everyone is capable of doing so.
Thankfully, online yoga allows you to connect with some of those same instructors from the convenience of your own home.
Variety
A large number of internet yoga videos are available. It won't be the identical routines every time, which may assist you to avoid getting stuck in a yoga rut. Similarly, some online yoga studios provide more than simply yoga; they also provide meditations, training, Pilates, and other services.
Should You Take a Yoga Class Online?
Will online courses are the future? Should you continue to practice yoga in person, or go for online classes? The answer is a balance between both.
You do not have to choose between the two. Supplementing your practice with online classes or vice versa is a great way to make it more convenient, consistent, and economical, as well as effective, safe, and challenging.
Online Yoga Course for Beginners